January Monthly Growing Guide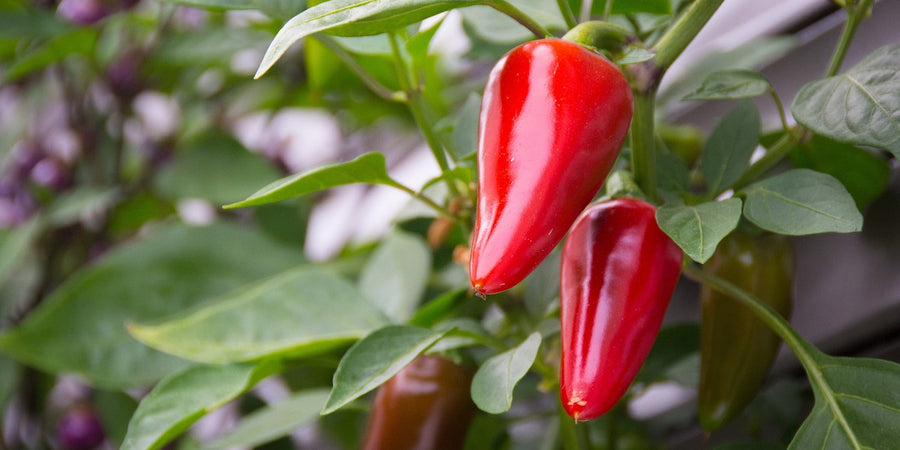 It may be a little quiet amongst the overwintering crops in the kitchen garden, but there are a few jobs indoors, in the shed and surprisingly outdoors to tackle. 
January job list
Indoors:
Whilst it's a little quiet in the kitchen garden, a clear out of old seeds from the seed box is a job for indoors. Make a list as you remove packets with expired best by dates. Many small seed variety of vegetables like carrots and parsnips are at their best for the first year after harvest, and it's always best to sow fresh seeds.
Always make a check list when ordering seeds, so as not to duplicate varieties. Try a new variety every year, this variety might just surprise you, and it may become a keeper.
Sow in a heated propagator Aubergine and Pepper varieties including Chillies. Starting this early will require grow lights, as our daylight hours are short over the winter months.
Purchase first and second early Potato seed varieties and place them in a bright frost-free area to get chitting. Many gardeners place the potato seed in recycled egg boxes so the seeds do not roll around.
Greenhouse/Coldframe:
Although light and heat levels are low, some vegetable varieties like Onion and shallots prefer low heat (15ºC) to germinate and grow. Keep harvesting overwintering varieties of crops like lettuce and greens. Keep a check on heat and moisture levels, as this can attract pest like overwintering black aphids and diseases like botrytis. Keep a good airflow in the greenhouse and ensure it's well ventilated.
Outdoors:
The ground may be cold or even frozen right now; a job worth doing now is pruning of fruit trees. In particular apple trees; remove dead, damaged or diseased branches and paying attention to opening the centre for good airflow around the branches much needed when trees are in fruit.
 If the ground is not frozen, turn soil and spread manure onto bare soil in readiness for sowing potatoes in late February/early March.
General tasks:
a good indoor job to tackle now is maintenance of all garden tools; cleaning and sharpening hand tools, washing out pots ready for sowing. Don't forget, power tools, like lawn mowers and rotivators should receive a clean, sharpening of blades and change of spark plugs.