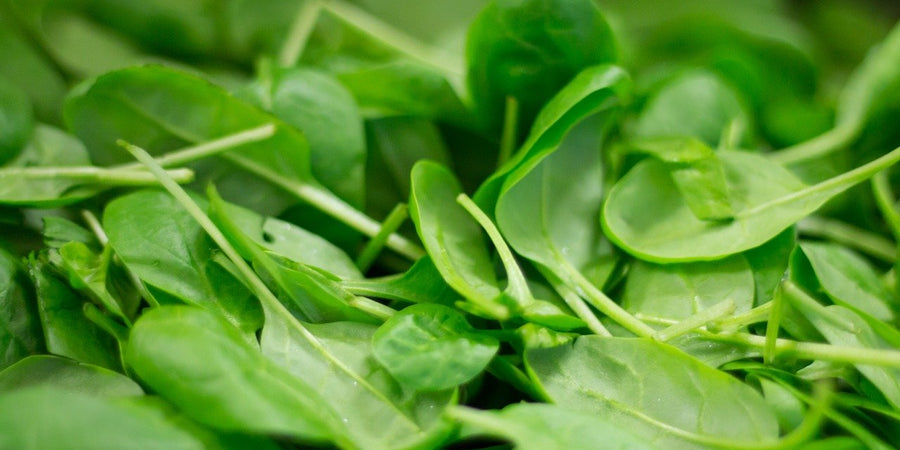 Spinach has a long and respected history. Its origin is vague, but Persia has strong a claim to being its birthplace as any country. Then it was part of a peasant diet. Today it is frequently the gourmet's choice.
Spinach is tricky to grow in hot and dry weather, but when grown in a sheltered position with a good layer of mulch, it will provide a leaf crop over a long growing season. The Perpetual variety can also be grown in containers and if cultivated correctly can last up to 2 years!
Here's Our Guide To Growing Spinach:
How, Where & When to Grow Spinach
Spinach best grows in fully shaded position in moisture retentive rich soil. Sow direct where they are to grow from mid-March to early summer. Place 2 seeds per planting position to a depth of 2cm, with germination taking place 7-10 days when conditions are met. Sow summer varieties every few weeks under cover from February.
Distance
Each station sowing of seeds should be spaced 3cm apart. Later thinning out of weakest of seedling providing 7-15cm between seedlings (variety dependent)
Regular Care
Keep plants well watered and more importantly, water from base. Check for leaf miner trails on the leaves. Remove and destroy infected leaves. Fungal leaf spot are dead patches on the leaves, which may join. Such infected leaves should be removed and destroyed. Place beer traps to control slug pest.
Harvesting Spinach
Begin harvest with young leaves picked continually.
Nutrition
Spinach is an excellent source of vitamin K, vitamin A, vitamin C and folate as well as being a good source of manganese, magnesium, iron and vitamin B2.
Culinary
Spinach can be used in a myriad of ways from traditional creamed Spinach puree to accompany a steak…the main star in a Spinach and ricotta lasagne…and of course the staple in Indian dishes too such as Saag Aloo.
Growing Guides
If you're thinking of sowing other vegetable and herb seeds, discover more of our growing guides.
Buy Spinach seeds today: